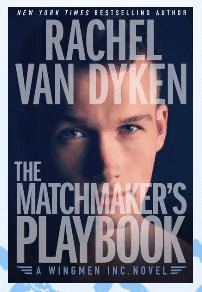 Books Worth Your Bucks: The Matchmakers Playbook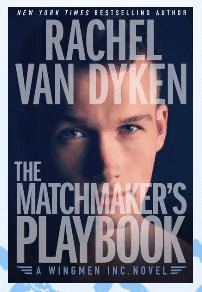 I thought I'd try out another Kindle Motion title. This time to genre was truly romance, so it made for a nice comparison. Nice work with that cover.
What I loved: Rachel Van Dyken tells a great story. I can't recall ever reading a m/f romance that was entirely from the male viewpoint. The male characters and their dialogue were well done. Conflict kept the pages turning. I read this in one sitting.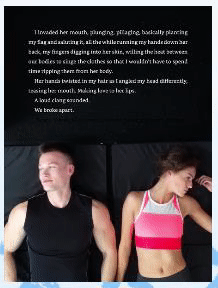 When it came to the motion graphics in this one, I was surprised to find I could have done without them here. In the romantic suspense, motion graphics clearly added dram and suspense. Here, they pull you out of the illusion you are a part of the story. I think they just lost track of their target audience. I'd guess 98% of readers for m/f romances are female and if book covers are any indication, they enjoy looking at scantily clad males. Putting in gifs of a female undressing or a female in the bed, caressing the sheets was not the smartest move.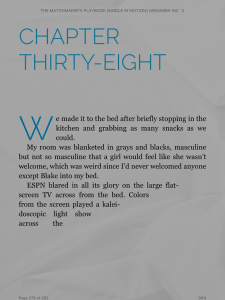 That said, I still loved the bits of color and page style that brighten up the pages.
The Matchmaker's Playbook by Rachel Van Dyken
Wingman rule number one: don't fall for a client.
After a career-ending accident, former NFL recruit Ian Hunter is back on campus—and he's ready to get his new game on. As one of the masterminds behind Wingmen, Inc., a successful and secretive word-of-mouth dating service, he's putting his extensive skills with women to work for the lovelorn. But when Blake Olson requests the services of Wingmen, Inc., Ian may have landed his most hopeless client yet.
From her frumpy athletic gear to her unfortunate choice of footwear, Blake is going to need a miracle if she wants to land her crush. At least with a professional matchmaker by her side she has a fighting chance. Ian knows that his advice and a makeover can turn Blake into another successful match. But as Blake begins the transformation from hot mess to smokin' hot, Ian realizes he's in danger of breaking his cardinal rule…
The Matchmaker's Playbook at Amazon
Check back again next week. Until then, happy reading.